Carleen Anderson – Live @ Royal Festival Hall
aaamusic | On 27, Nov 2013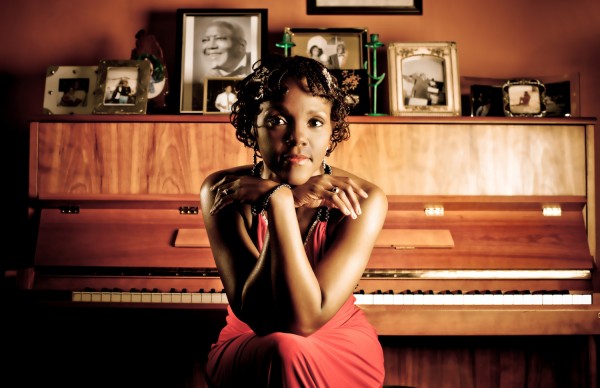 American soul singer Carleen Anderson is well known as a jazz soloist and as lead singer for the Young Disciples. The musical roots for her spiritual gospel music began in her grandparents' Pentecostal church in Houston, Texas.
At this EFG London Jazz Festival performance she was supported by James Pearson (keyboards), Sam Burgess (bass), Al Cherry (guitar) and Simon Lea (drums).
Her bitter sweet 'Mama Said' was lively and powerful, whilst the moving 'Before Me' was a song dedicated to her aunt, a vocal coach and personal inspiration who passed away whilst she was young. 'True Spirit' from her album of the same name had a funky acid groove and, ending on the soulful and philosophical Young Disciples hit 'Apparently Nothing', the audience responded 'like a choir' in singing the backing vocals.
There was a hard edged beat to these emotional and soulful sounds. This was dark, vulnerable and infectious music. Carleen has an agile and distinctive voice with low tones and high pitches and some think she can bend and extend notes in a way which is almost impossible. Once Amy Winehouse said that she would "sit around the venue all day, just to hear her sound check."
Anthony Weightman