WOLVES LIKE US – Your Word Is Law
aaamusic | On 31, Jan 2014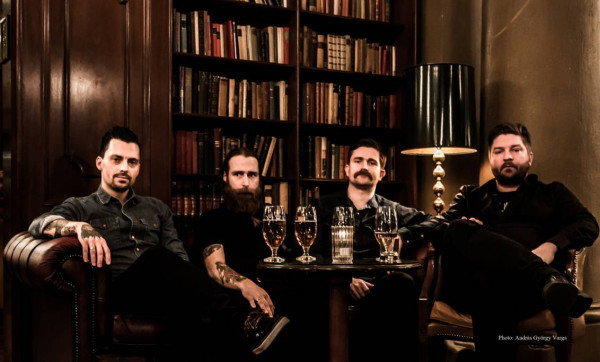 From the very first second, this track had me nodding along. A bouncy bass line with a kick drum/hi-hat groove bring this song in and it's pretty hard not to nod your head or tap your foot along with it. This only lasts for 10 seconds though.
Wolves Like Us hail from the Norwegian capital, Oslo, and their latest single 'Your Word Is Law' is an absolute banger. According to their Facebook page, someone once described them as Dark Rock. This stranger nailed it. Almost a hybrid of Deftones and Alice in Chains, but with their own sound.
When it all kicks in, it slows down and the vocals come in straight away, which is a nice change; a lot of rock songs have never-ending intros. Heavy drums thump away under the guitars, which drone in a high pitch, providing a playground for the vocals.
At the minute-mark, the chorus comes in and makes you want to sing along, even though you've never heard it before and don't know the words. It's not what you think of when you think melodic and catchy, but it just is. The second verse has subtle changes that add a little extra something, for example an acoustic guitar and additional backing vocals. The vocals, I might add, are grungy sounding, which gives Wolves Like Us quite a unique edge.
'Your Word Is Law' is the first single from Wolves Like Us' upcoming album Black Soul Choir, out 24th February. Listen to it below…
Jake Parker