BLACKWOLF – The Hunt
aaamusic | On 07, Feb 2014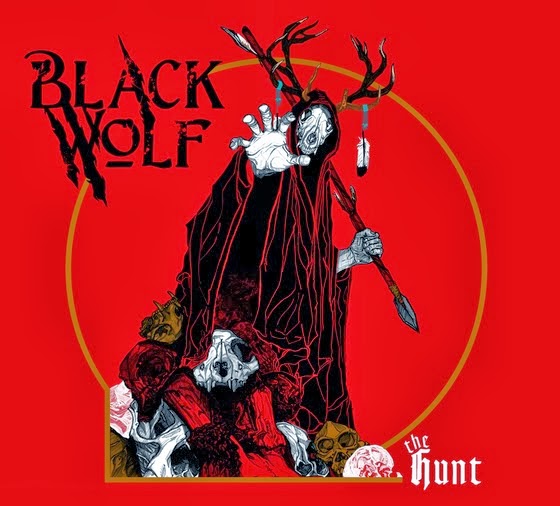 It's morning. Get up, wash your face and turn the music on. This album is exactly what you need to start your day! Pure energy and strength in 13 songs, The Hunt is the self-released debut album of Blackwolf, the young hard/rock'n'roll band from Bristol who knows something about rock.
From the first song, the lead-off single 'Mr. Maker', until the last one, The Hunt sounds so familiar to your ears that you get the impression you are musically "safe". For those that love classic rock and hard rock this is a band that definitely doesn't make you feel lost. The influences are clear: a strong Led Zeppelin sounding, Metallica as the background, an echo of Lynyrd Skynyrd and a good old rock style that makes you nostalgic.
'Moving Mountains' and 'House of Emerald Wine', in the first half of the album, are amazing rock songs that sound really oldschool despite coming from this contemporary band. 'Raised On The Sun' and 'Relief', in the second half,  are ballads along the line of Pearl Jam with a "Slashy" guitar from the early Guns N' Roses and a powerful Robert Plant style voice. It's definitely true when the band said of itself: "We are a rock and roll band that knows and feels what 'roll' means".
Blackwolf are made up of Scott Sharp (vocals), John Greenhill (lead guitar), Jason Cronlin (rhythm guitar), Ben Webb (bass) and Tom Lennon-Brown (drums). They are ready to start their February tour and in March they will follow the band The Answer on their Road Less Travelled Tour as special guests, a great chance for Blackwolf guys to make a name for themselves.
The Hunt will be released on 2nd March and it's receiving all positive reviews. So really good luck to these guys; a band who remind you of some great music and make you go back in time with their songs.
Camilla Pascucci