AAA Music Approved: Ariana & the Rose
aaamusic | On 16, Apr 2014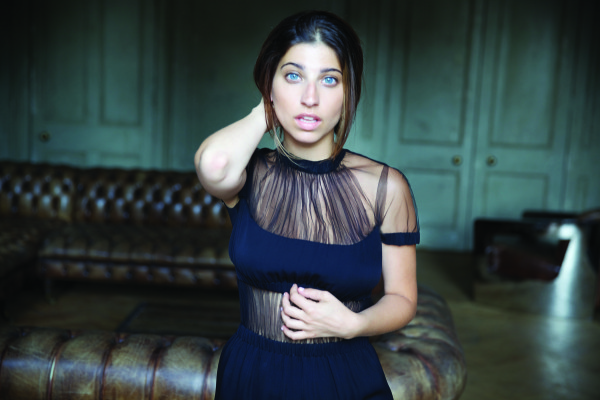 AAAmusic: Who are you and where are you from?
My name is Ariana DiLorenzo and my project is called Ariana & the Rose. We're an indie-pop/electro outfit based out of New York City. I started the band after graduating from New York University about three years ago. I had been working all through school as an actress in musical theatre, TV and film and wrote music on the side. I spent most of my time in the studio working with different writers and producers and finally decided I wanted to be an artist. We've had a couple incarnations of the band since we started but now it consists of synths, vocals, drums and bass. I write all the music with producers and co-writers and the band helps me to bring it to life when we perform live.
AAAmusic: What inspired you to get into music?
Writing music really started as a hobby for me. I play piano and always used music as an outlet since I was working as an actress. I fell in love with singer-songwriters like Fiona Apple, Alanis Morisette and then Sara Bareilles but also loved synth pop – artists like Goldfrapp and Robyn. I kept being told that the two genres couldn't mix and that I had to choose between sitting behind a piano or being a dance artist. I just felt like that was such a boxed in way of thinking, the music I love the most always blends several things together. So, I'd say my genre is a real mix of those two loves. I describe it as dance music catharsis; singer-songwriter melodies and stories over dance beats and synths.
AAAmusic: What have you done?
I supposed it's hard to tell exactly what kind of impact you've made. I recently released an EP on March 25th, called Head vs Heart. The single off the EP is called 'In Your Bed', and it went to No.5 on the Music Week dance charts, which was very exciting. We're just releasing it in the States. I'm really proud of the live show and where it is at the moment. We've changed so much as a band, in terms of who we are as people and how we represent the recordings live. It's become an exciting show with a ton of energy.
AAAmusic: What are you like live?
I accidentally answered that a bit already! Oops! The live show is a lot of fun and energy. The main reason I wanted to have a band when I first started as opposed to being a "solo" artist was for the live show. I felt like it was so much more exciting to see musicians playing synth music live than to just have me signing to a backing track. We did a 20 date national tour in the US this past fall, opening for a band called Heffron Drive and we're about to go on tour with The Hoosiers in the UK this May.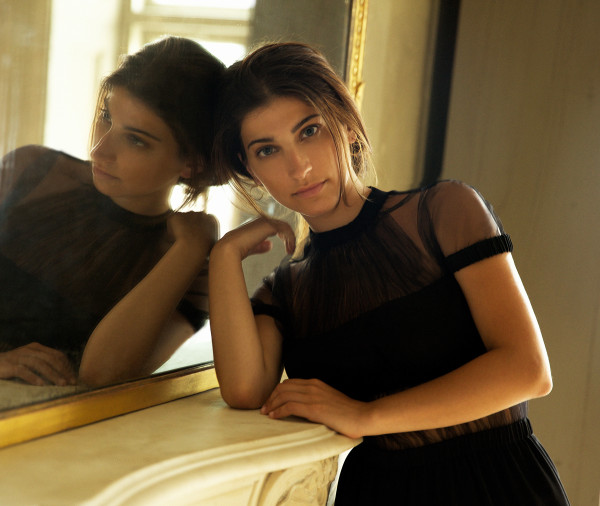 AAAmusic: What makes you different?
I try not to get too much in my head about what makes me different from other people, the comparing of it really ends up driving me crazy. I feel like most of the time people will label what you're doing for you. I set out to create music and visuals that are absolutely pop but with an indie heart. I felt like the idea of being a "pop girl" got a negative connotation and I wanted to switch that up. I want fans to say: "Yea, Ariana & the Rose is pop music I can love and not feel guilty about." I want the songs to give people a soundtrack to work through things going on in their lives and have a chance to have a release. I'd like to think that's unique, it's really just me being myself.
AAAmusic: Physical vs Downloading vs Streaming…How do you listen to music?
As a new artist, whichever way the music can get out into the world is what I'm in support of. Of course, you'd prefer people to buy your music but at the end of the day if fans are streaming my music through Spotify I'm so happy about that. Streaming is a much faster way to discover new music, I think you really have to earn that $1.29 iTunes purchase now from people, it's a bigger commitment. I'd love to put an album out on Vinyl as well – that's a real treat though. I think CDs and Vinyl are for people who already love you and want more, which obviously I'm happy to give.
AAAmusic: What have you been listening to?

I have Sam Smith on replay right now. He hasn't broken quite yet in the States and I'm just waiting to hear his music all over the place… his voice is breath-taking. There's also a country artist named Kacey Musgraves – she just won a Grammy for best country album. She's one of those artists that just writes so honestly. I'm not a huge country fan but when I listen to her music I think, "Damn, I wish I wrote that song."
AAAmusic: What are your aspirations for the future? 
My immediate aspirations are to get the music out to as many people as possible and to be touring as much as possible. My hope is to be able to tour the world headlining my own shows. My goal is to reach as many people as I can and to always continue growing. I'm in the middle of writing a full length album which is set to be released at the beginning of 2015. I just want to make music people feel like they can connect with, I'd like to think that if you keep that at the core of everything than the rest will come.
Questions answered by: Ariana of Ariana & the Rose…
Stream Ariana & The Rose's Head vs Heart EP below:
Hoosiers + Ariana & the Rose Tour Dates: