NICOLE ATKINS – Girl You Look Amazing
aaamusic | On 19, Apr 2014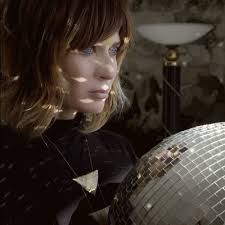 New Jersey's Nicole Atkins has just released her new album Slow Phaser. It is Nicole's third release to date. 'Girl You Look Amazing' kicks off with funky guitar riffs and a good drum beat that remain throughout the song.
There's a lot of character in Nicole's voice, and she's got a really interesting tone to it. It sounds as though she could sing anything from Jazz to Country music. It's also quite clear that she's really passionate about her music, as she adds a lot of colour to her vocals with a bit of sass. Even in the studio recording it sounds as though she's performing live.
The chorus is a bit of an anti-climax, meaning that the song doesn't really go anywhere – it feels like it could have been so much more. However, it is still quite a fun track and WILL get in your head whether you like it or not. The lyrics seem to be about two people who are attracted to each other on a night out and want to spend the night together… a rather popular concept that surely a lot people will be able to relate to!
Emma Dodds