Trentemøller – Live @ Royal Festival Hall
aaamusic | On 19, Jun 2014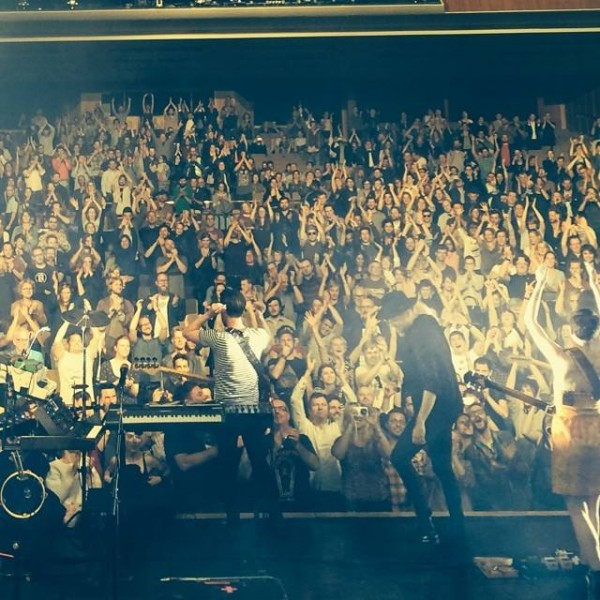 The Dane's progression from minimal techno bedroom producer to full-blown rock entity has been covered to death – he was incorrectly pigeonholed as a techno DJ and has always been about full band dynamics, got it? – but witnessing Anders Trentemøller's live show is very different to listening to his recorded productions. On record, the rock flourishes are usually subtle: a layer of shoegaze distortion here, a droning industrial bass part there. In fact, much of his latest album – 2013's Lost – concerns itself more with trip hop and electronic krautrock than balls-out rock. In a live setting, however, Trentemøller bypasses the subtleties to provide a heavy, guitar-driven post-rock and industrial show more akin to Nine Inch Nails.
Tonight the multi-instrumentalist and producer, together with his five band members, delivers his grandest London headline show, whipping up the initially seated and civilised Royal Festival Hall crowd into a frenzy of hollering voices and waving arms. Kicking off with the sinister, twisted electronic rock of 'Still On Fire', the band move through a set dominated by Lost, with tracks such as the dreamy 'Gravity', trippy 'Candy Tongue' and '80s new wave belter 'River Of Life' resonating thanks to singer-guitarist's Marie Fisker's rich vocals.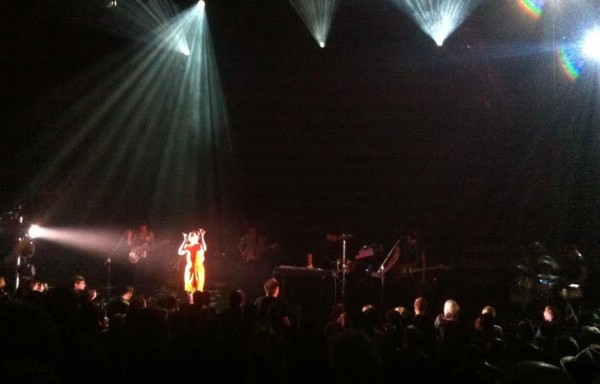 However, it's the instrumental numbers that hit hardest, each one driven towards crashing crescendos of guitar-heavy distortion, supplemented by Anders' robotic beats or dark washes of synths. The aforementioned 'Still On Fire', 'Trails' and oldie 'Vamp', from debut Last Resort, all excel this evening – padded out with grumbling bass, pulsating rhythms and layers of demented surf and MBV-esque noise rock, these tunes rattle with power and are enhanced by the flashing lights, which silhouette the shadowy band members. Every now and again, Trentemøller will take a couple of minutes out to add some moments of respite from the waves of noise, usually fleshing out ravey techno segments (e.g. 'Trails') or utilising something more stripped back and downtempo (e.g. the captivating Last Resort track 'Miss You').
All in all, it's a stunning display of musicianship from a tight band that has been on the road in support of Lost for a year. It's a testament to Anders as a performer that he was able to get most people out of their seats and to the front of the Royal Festival Hall, which absolutely enriched the whole atmosphere of the gig and provided one of the highlights of this year's Meltdown Festival. However, with little deviation from the setlist since last summer (they are still incorporating their mashup of The Cure's 'Lullaby'), and the same visual show (an interesting if fairly one-dimensional show that features four rising and falling pods that resemble alien spawn) it might be time for Trentemøller to get back to the studio, or at least start radically mixing things up on stage. As a man hell-bent on becoming a fortified live musician and entertainer, he needs to ensure he retains a sense of danger and mystery, which will evaporate if he starts to become predictable.
Clive Paris Rozario
Check out our interview with Anders Trentemøller by clicking here…