PULLED APART BY HORSES – Hot Squash
aaamusic | On 01, Jul 2014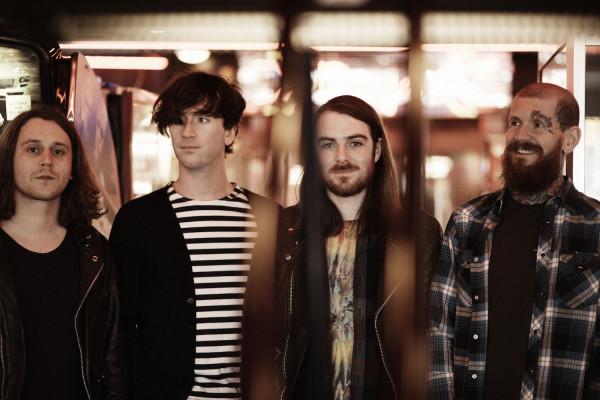 The latest release by Pulled Apart By Horses 'Hot Squash' has recently been released  and sees a slight change in direction from material previously released by the band. The track takes more of a desert rock approach as heard in the intro that moves like a deranged ghost march. However the track remains in keeping with the PABH sound that has gone before, with a grinding and gritty guitar sound, crunching guitar riffs, and soaring, brooding vocals.
The track kicks in with thudding percussive guitar punctuated by bass drum hits that are abrasive and unapologetic. A change in gear occurs as we hear the gravelly and raucous vocals of singer Tom Hudson howling 'here are the answers'. Here the track steps away from the march like rhythms of the opening to an aggressive, fist pumping anthem with an overwhelming sense of urgency that seeks to get the heart racing. There is a dark ambiance that is present throughout the track with the use of cacophonies in the chorus that coats 'Hot Squash' with a bone chilling bluesy desert vibe.
'Hot Squash' is delivered with bone crunching ferocity that makes it a strong lead single for the Upcoming album Blood set for release on the 1st of September.
Shane O'Neill