SAINT AGNES – Old Bone Rattle
aaamusic | On 09, Jul 2014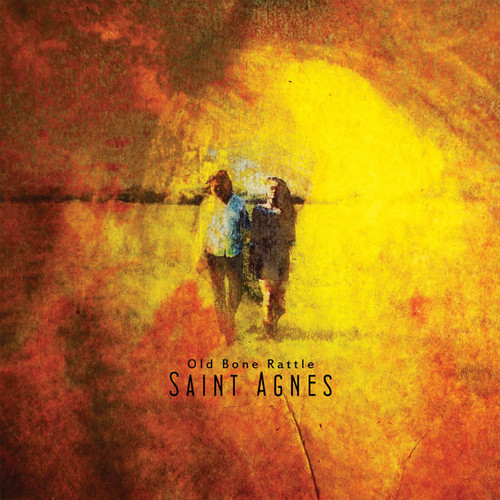 'Old Bone Rattle' is the latest single from blues rock duo Saint Agnes released last month via the London based Energy Snake Records. The track marches to a distinctively psychedelic, desert blues beat that is unmistakably Western in origin with a B-side that sees the duo cover The Doors' 'Roadhouse Blues'  led by acoustic guitar and dirty and twisted western harmonica.
The song is led by a repetitive riff in the verse that is aggressive and blues fuelled which is penetrated by heavy and visceral percussion over which the vocals of duo Jon Tufnell of The Lost Souls Club and Lola Colt's Kitty Austen soar in a harmonically balanced yet raucous wave of ferocity. The music breaks into a Doors-esque chorus, with the 1960s inspired Hammond organ taking the lead as the duo sings: "there's nothing but hate in her eyes, I fear the cold and the death hold me like a lover."
'Old Bone Rattle' comes to a bone-chilling and cinematic close with a sparse instrumental clash between the Hammond organ and the dirty distorted and whining guitar. It is the hero riding victorious into the desert following the death of the villain in a brutally climactic Tarantino movie. Overall the track is a triumphant, sexy rock 'n' roll anthem that brings to mind music from The Doors, Black Rebel Motorcycle Club, The Black Keys and The Kills.
Shane O'Neill