Zara McFarlane – Live @ Brecon Jazz 2014
aaamusic | On 18, Aug 2014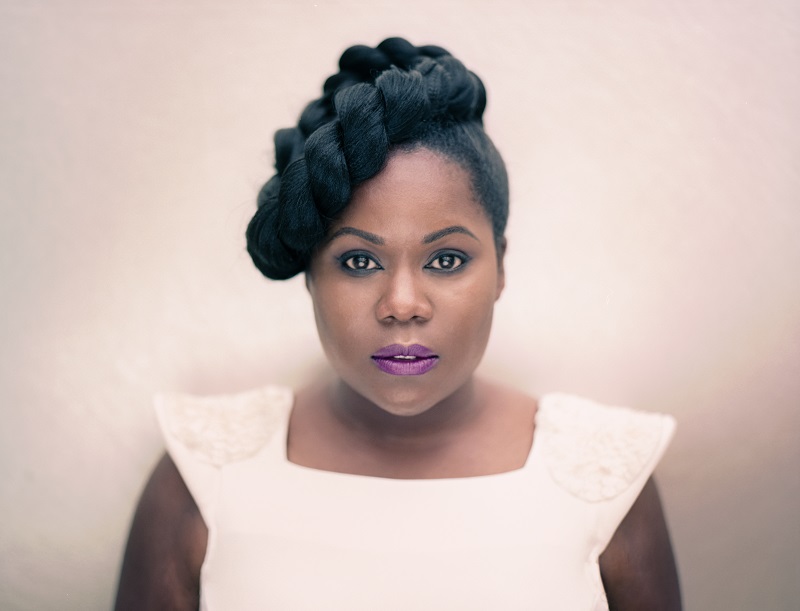 Friday 8th August, Wales
British jazz and soul singer songwriter Zara McFarlane has been inspired by the "many amazing, charismatic black women" in her life. She studied musical theatre at the Brit School and popular music performance at the London College of Music before moving to a Masters Degree in Jazz Studies at the Guildhall School of Music and Drama.
Zara's first two albums Until Tomorrow and  If You Knew Her contain warm, bold and gorgeous songs that are mostly original material. Her collaborations have included Jazz Jamaica, Denys Baptiste, Soweto Kinch and Orphy Robinson.
With her rich and expressive voice Zara immediately stunned the Brecon Cathedral audience with the breezy and sensitive melody 'Her Eyes' and 'Plain Gold Ring' followed, a vibrant cover of the song made famous by Nina Simone. The intimate 'You'll Get Me In Trouble' was recently performed on Jools Holland whilst 'Angie La La', a swinging cover of Nora Dean's song, was dynamic and atmospheric.
The eloquent 'Feed The Spirit' was followed by 'Women In The Olive Groves', a  hypnotic, intriguing and passionate melody taken from blues. The serene and beautiful duet 'Love'  had a simple piano accompaniment and 'Police and Thieves' was a cover of Junior Murvin's  burning and sorrowful reggae hit.
Zara McFarlane has a personality and talent that dazzles. She writes personal and imaginative lyrics to fine, intimate songs that are often haunting and mystical. There's also a magnetism and confidence about her that takes away the barriers of age and culture.
Anthony Weightman