RAHIM SAMAD – Have Discipline
aaamusic | On 01, Oct 2014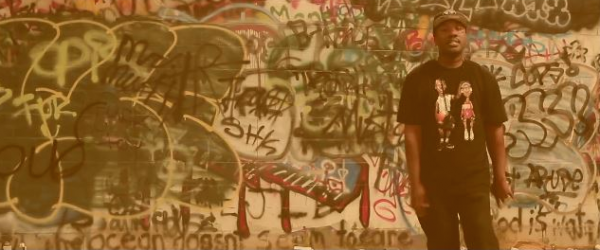 This impressed me. Great delivery from Rahim Samad, who I had not heard of until I watched this video, and the brilliant promo got me interested in the film Travel Property, which is also written by Rahim Samad. Very intrigued by the idea of making your own soundtrack to your own feature film, hopefully the rest of the soundtrack sounds good too.
The delivery and lyrical ability is clear, present and on point, and the video truly shows Rahim's Bronx upbringing, going for a raw oldschool approach in terms of the feel of the video, with the abandoned building covered in graffiti. The beat sounds like something Nas or Cam'ron would of rapped over and oozes New York flavour, especially with the sped up vocal samples, and there are some nice breakdowns with the hook using vinyl cuts. Rahim Samad is almost trying to direct knowledge with his lyrics and the video does try to replicate that with some short clip of Yasser Arafat and some scenes of conflict and refugees, implying some deep religious and/or political message. The lyrics in the song have no direct connection to some of the conflict images but I still get the message being used in the video.
Overall, I liked 'Have Discipline' and it was refreshing to see new talent doing raw lyrics over raw beats without the crazy gimmicks; just pure Hip Hop. 'Have Discipline' is available on the soundtrack to Travel Property.
Ian Brown