THE SO SO GLOS – Diss Town
aaamusic | On 22, Oct 2014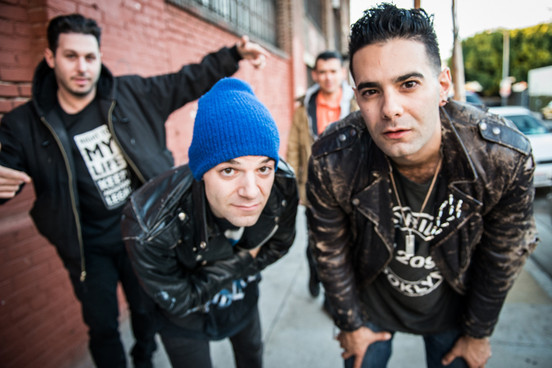 'Diss Town' is a good single, filled with sing-a-long potential and catchy hooks. The So So Glos have a happy history of producing high tempo rock and this track will delight their growing legion of fans. The opening kick-in is guaranteed to get everyone bouncing happily, beer spilling as arms are raised aloft to join the chorus.
And fun as this single is, it contains variety and intelligence that are a reflection of the album, Blowout, from which it is taken. Following the emphatic opening minutes, haunting guitars take centre stage, rapidly changing the tone to something more sinister. Bells ring in the distance as the band steadily build-up  towards a screaming break-down and return to their chanting chorus for the track's end.
A true family affair – The So So Glos are formed of brothers Alex and Ryan Levine and their stepbrother Zach Staggers. Long time producer Adam Reich is a childhood friend and even rookie guitarist Matt Elkin has been in the band since they officially formed in 2007.
The New York outfit gig relentlessly and enjoy deserved comparisons with hard working, DIY bands of the past such as Operation Ivy.
The So So Glos have chosen this single very well. It is a radio friendly, jumping track that demonstrates the band's versatility as well as their ability to add darker tones to their upbeat repertoire.
George Prince