FAIRPORT CONVENTION – Live @ Wycombe Swan
aaamusic | On 22, Feb 2015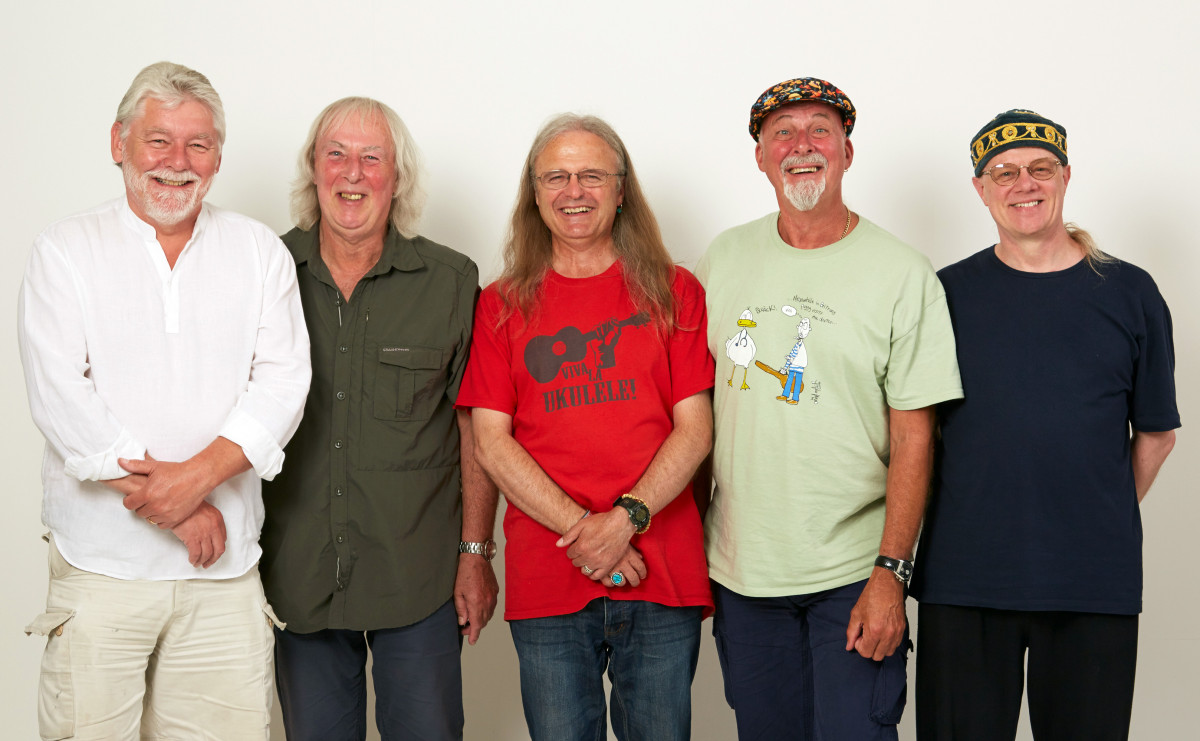 Wednesday 4th February, High Wycomb
Fairport Convention have developed an international reputation. They're the original English folk rock band, formed in the 1960s and considered the most significant artists in their specific genre. Their legendary album Liege & Lief was voted, by Radio 2 listeners, "The Most Influential Folk Album of All Time."
At this Wycombe Swan performance, part of their Winter tour, they were supported by delicate fiddle player Rosie Carson from Cincinnati and lively acoustic guitarist Kevin Dempsey. Together this bright and rhythmical duo merged compelling vocal harmonies in songs like 'The Music Bringer', 'Frank's Reel' and 'All For You.'
Fairport's current band remains Simon Nicol (lead vocalist and guitar), Dave Pegg (bass), Ric Sanders (violin), Chris Leslie (vocals, fiddle, banjo, whistle, bouzouki, mandolin and harmonica) and Gerry Conway (drums and percussion). Here they performed songs from their forthcoming studio album Myths and Heroes, released on 2nd March, 2015, together with well known traditional numbers from their back catalogue.
The vibrant and energetic title track 'Myths and Heroes', by Chris Leslie, told how people mistakenly put their faith in things which are not what they appear to be. There was a charming melody 'Weightless', written by James Wood from Brittany and soulful 'Home' written by poetic PJ Wright. 'The Gallivant' had an explanation by Rick Sanders who applied the literal definition of "wandering from place to place with no particular purpose" and he joked that musicians he knew very well had been doing this sort of thing for years!
'Crazy Man Michael', the magical, tearful and tragic tale, reminded us of the early songwriting genius of Richard Thompson and Dave Swarbrick, and
'Matty Groves', the classic 17th century folk ballad, told of an adulterous tryst which ended when a husband discovered the secret and killed his wife and her lover. 'Meet On The Ledge' ,written by Richard Thompson about his childhood tree, is interpreted by some as being about the afterlife. It intimately reflected on friendship and the swift passing of time.
Fairport Convention are committed wandering minstrels. They're skilled musicians who entertain professionally and with a very personal feel. They've won a treasured BBC Lifetime Achievement Award and their new material is rich, fresh and creative. A live performance still remains the best place to hear them.
Anthony Weightman