George FitzGerald – Live @ Schwuz
aaamusic | On 23, Mar 2018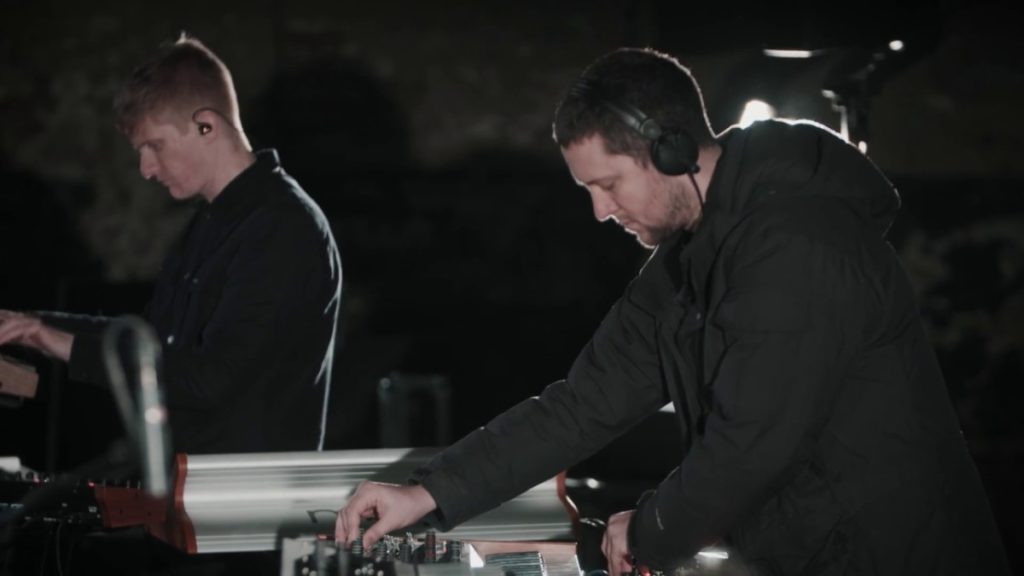 Tuesday 20th March, Berlin
I've been a fan of George FitzGerald for the duration of his career, but if truth be told, I always preferred the club-flavoured output of his early EPs (especially the tracks he put out on Hotflush) to the pop-house crossover sound that emerged on his debut, 2015's Fading Love. It wasn't that Fading Love was without its merits, it just sounded intentionally diluted; it was his early club music watered down just enough to appeal to the masses, especially fans of chart-botherers like Disclosure. And, you know, fair enough, it just irked me somewhat, given that he had been living in Berlin for some time, and the sounds and sentiments were about as unBerlin as it gets. Had he absorbed nothing from the club-centric, anti-mainstream vibes of the great techno city?
Ahead of creating his ace new record, All That Must Be, George FitzGerald actually upped sticks and abruptly moved back to London after ten-odd years in Berlin, using the experiences to shape his new music. And yeah, sure, this information came from the album's press release, but after listening to the album I feel that he genuinely has managed to convey a certain amount of context in this record, despite the varying styles and subgenres he's ended up experimenting with. Everything just works better on this album: the vocals are packed with more emotion, the pop elements feel genuine rather than forced, and the clubbier moments are fraught with a degree of tension, allowing a greater sense of euphoria to transpire.
What's more, these new tracks sound purpose-built for a live setting, as opposed to a club setting. Which brings me to tonight's live performance in Berlin (finally). In Schwuz, FitzGerald couldn't have picked a more perfect venue – a former brewery turned music venue, the iconic gay club has perfect acoustics and just the right amount of dark, industrial claustrophobia. Flanked by a live drummer and a synth/keys player, FitzGerald is centre stage behind a table of equipment. From note one, the sound is perfect and what follows is a live show of pop-house and electronica that is thoroughly enjoyable, though not without its faults.
In terms of the setlist, GF and band stick mainly with the new material. Opener 'Two Moons Under' – a tune that perfectly captures the sound of Berlin within a typical UK atmosphere – is excellent, as is his massive Bonobo collaboration, 'Outgrown'. In fact, most of the instrumental tunes fare well tonight, but things get a little inconsistent whenever his guest vocalist comes onstage. Despite her powerful voice and charisma, some tunes end up sounding a bit flat, such as 'Half-Light' and even his biggest hit 'Full Circle', which comes during the encore. That said, she absolutely nails the warped electronica of 'Roll Back' (featuring Lil Silva on record) and Fading Love's 'Crystallise'. The highlight comes courtesy of his greatest production, 'Burns', a witch-house laced anthem in waiting.
As I said, tonight was a totally enjoyable show, one that showcases his increasing confidence. He sits somewhere between Moderat and Jon Hopkins, in terms of both format and sound. My one main gripe is that in bringing a drummer, synth/keys guy and a singer, he didn't exactly leave himself a whole lot to do (!), but that isn't exactly uncommon in the "live" setup of a DJ/producer (I often wonder if they're just playing around on their laptops, maybe chatting on social media, playing pokies online or just doing some admin.). George FitzGerald may not be reinventing the wheel with his new music or his live show, but tonight is certainly a promising indicator of the direction he's heading in. And I'll be following him all the way.
Clive Paris Rozario