MYNATURE – Mr Is Rap
aaamusic | On 05, Jun 2013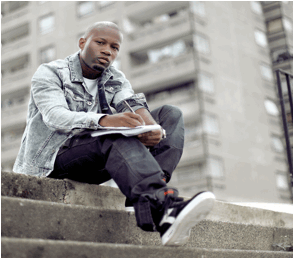 One of UK hip hop's fastest rising stars releases his latest single 'Mr Is Rap'.  Coming hot off the heels of his Mini-Monday series which led to thousands of YouTube viewers and critical acclaim from some of the biggest DJ's in the country, Mynature shows no sign of letting his ever growing buzz die down. Produced by EFX, 'Mr Is Rap' is released 23rd June through Unstoppable Music Group.
On 'Mr Is Rap', Mynature displays his skills as a MC, using witty punch lines, wordplay, lyricism and flow. Sticking true to his belief in keeping what made hip hop great, which was using skills and connecting with the audience, Mynature raps: "why so many wack rappers are getting airplay when all they talk about is money and clothes or they rap abut a lifestyle that isn't true to themselves."
Appealing to fans of hip hop music, the track has potential to be a crossover radio and club hit due to the slick production. Following this single, Mynature is a name you should definitely be looking out for more in the future. 
Michael Joyce