NINE INCH NAILS – Came Back Haunted
aaamusic | On 22, Aug 2013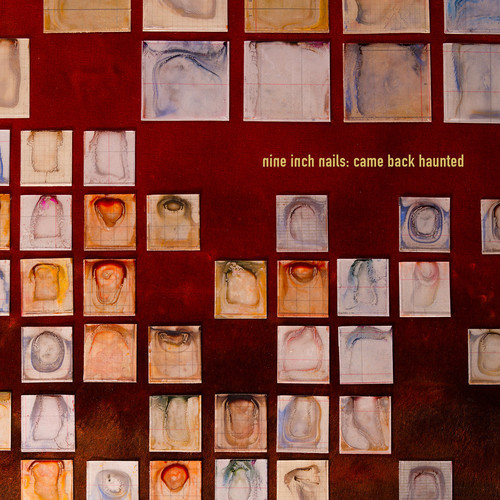 I'll admit, I was decidedly wary about Nine Inch Nails' return. I spent most of my teenage years worshipping at their altar, and seeing their farewell tour date at the O2 Area remains one of the greatest experiences of my life. And I've seen what happens when peoples' favourite bands return after a break: either they're as good as ever, or worship turns to disillusionment. And although 'Come Back Haunted' is nowhere near enough to make me want to flog my NIN collection, there's something about it that isn't really the incredible track I would want from a much-vaunted return.
Building up with a pulsating synthesised drum loop and crooning dark synth wails, the track is pretty much NIN by numbers. Reznor's vocal presence is as menacing as ever, and the lyrics as tormented as ever, even if they seem to refer a little too strongly to Reznor's comeback in the world of rock. Yes, it could be a metaphor for something else, but it's just a little too trite when taken at face value. Then there's the melody. Although it has triumphant lifts and  slow, brooding passages that draw out emotional responses from the listener with practiced ease, the composition, sonic textures, soundscapes, and structures all sound like an offcut from the With Teeth era. Which, given Reznor's attempts to constantly evolve his sound and style in subtle ways, is a bit of a disappointment.
If you've never heard Nine Inch Nails before, 'Come Back Haunted' is a sleek, welcoming creature: one that beckons with its sleek mechanical allure, layered composition and danceable rhythm. But to any familiar faces, it's a pretty bland and same-y excuse for a single that sounds near-identical to material being made ten years ago, with little development or refinement.
Katie H-Halinski