Elina Duni – Live @ The Queen Elizabeth Hall
aaamusic | On 22, Nov 2013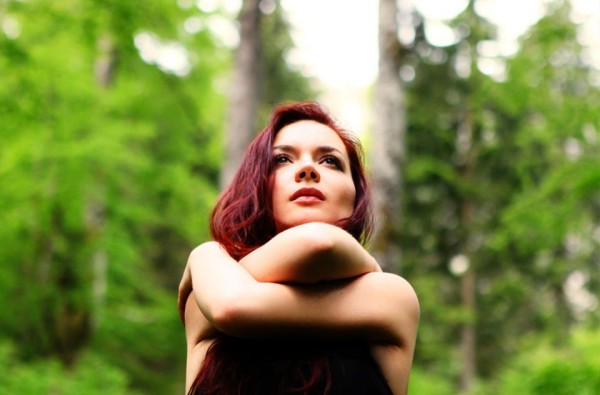 Tuesday 19th November, London
Now living in Switzerland, the talented Elina Duni sings in Albanian and merges  jazz with folk from her native roots. She's inspired by blues, classical music, and jazz standards and her style is reminiscent of Norma Winstone and Sidsel Endresen.
Matane Malit (Beyond the Mountain) was Elina Duni's enchanting and magical debut album. It included songs about heroes, lovers, workers, shepherds, exiles and the themes of power and resistance. If you listen you'll find joy, pride, heartbreak and longing.
At this London Jazz Festival U.K. debut performance she was supported by Colin Vallon (piano), Patrice Moret (double bass) and Norbert Pfammatter (drums). The quartet improvise and blend Balkan melodies in a refreshing and adventurous way.
When Elina sings it sounds intense and very impressive. She believes in "reclaiming and reinventing" traditional songs to create something distinctive, atmospheric and daringly experimental. The result is beautiful songs that are inspired and spontaneous. The charm and gracefulness of her quartet has now been recognised by a wide international audience and at the end of this performance Elina Duni praised the Swiss Arts Council and many others for their continued support.
Anthony Weightman