Tigran Hamasyan – Live @ The Queen Elizabeth Hall
aaamusic | On 22, Nov 2013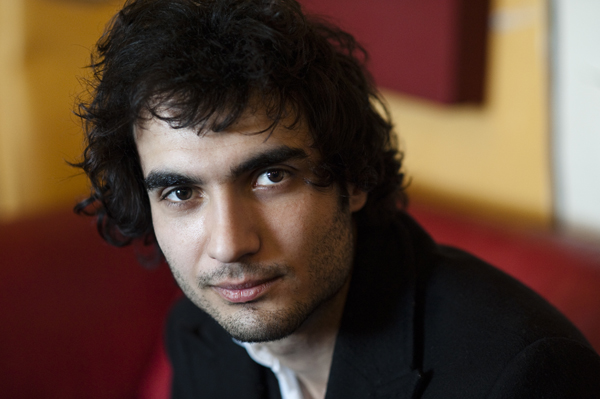 Tuesday 19th November, London
Armenian jazz pianist and composer Tigran Hamasyan mainly plays original compositions. He's strongly influenced by his Armenian folk roots, American jazz classics and progressive rock and his improvisations also reflect Middle Eastern and South Western Asian traditions.
At this London Jazz Festival performance he was joined by Chris Tordini (bass), Charles Altura (guitar), Areni Agbabian (vocals and keyboard) and Arthur Hnatek (drums).
'Drip' from his album Shadow Theater had colourful rhythms and energetic back beats whilst 'The Poet', with its heavy funk groove, combined distinctive vocals with a loud electronic mix. 'The Year Is Gone' was intense and exuberant and his 'festival commissioned' song mixed a dance hook with an attractive piano theme. Tigran does like to see people leave their seats and jump around.
Critics in the audience may have been frustrated and disappointed by tedious experimental pieces that seemed to lack momentum. Songs with individual parts that never seemed to fuse together. For them, the rambling and disconnected fragments of sound with no cohesion may have been unbearable.
However, his fans may have seen great beauty and atmospheric depth in a talented artist bursting with new ideas. They possibly had a clear vision. A creative and unusual musician, very versatile and technically agile.
Tigran Hamasyan playfully tinkers with his notes, dampens strings, freezes on sudden moments of stillness and can be wild and aggressive with his piano. Perhaps some listeners are a little puzzled and don't quite know how to respond to him. Ultimately, he may be a bit of an acquired taste.
Anthony Weightman
Read our five-star review of Tigran's Shadow Theater review here…