SHEILA E. – Icon
aaamusic | On 22, Nov 2013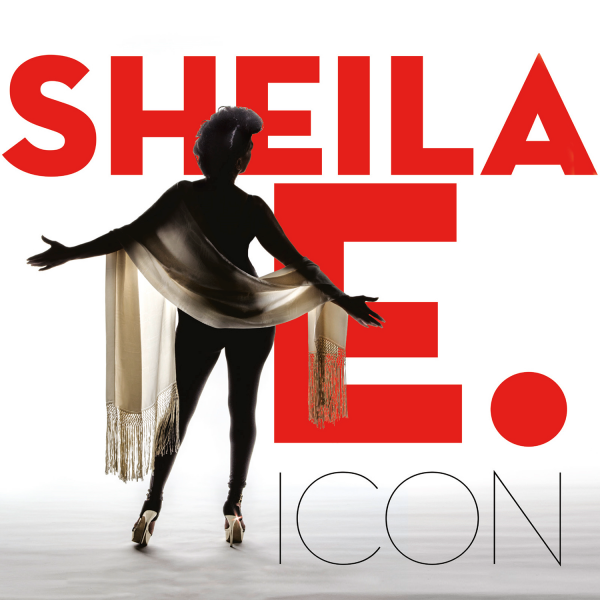 Singer-songwriter and actress Sheila Escovedo, known as Sheila E, is a well known drummer and percussionist. Grammy nominated, she was musical director at The White House for President Obama's Musica Latina and her collaborations include Ringo Starr and Prince .
Her new album Icon, released on Moosicus Records  on November 25th, 2013, is her first album release in 12 years. It was inspired and encouraged by her father, Pete Escovedo,  uncle Alejandro Escovedo and godfather Tito Puente, 'The King of Latin Jazz'.
The fast moving 'Mona Lisa' is a catchy, vibrant song with hot, colourful drum solos and percussion whilst 'I'll Give You That' shows Sheila as sensuous singer and fine storyteller. 'Leader Of The Band', with its punchy rhythm, has guest appearances by her father Pete and brothers Juan and Peter, and also by Prince, with whom she wrote the song.
Sheila is part of an amazing musical dynasty. With versatility Icon merges the jazz, rock, Latin, salsa and R&B influences of her past to create emotional and exciting songs. It was the same talent that created popular past hits like 'The Glamorous Life' and 'A Love Bizarre'.
★
★
★
★
★
Anthony Weightman