EL BORN – Kangaroo
aaamusic | On 20, Jan 2014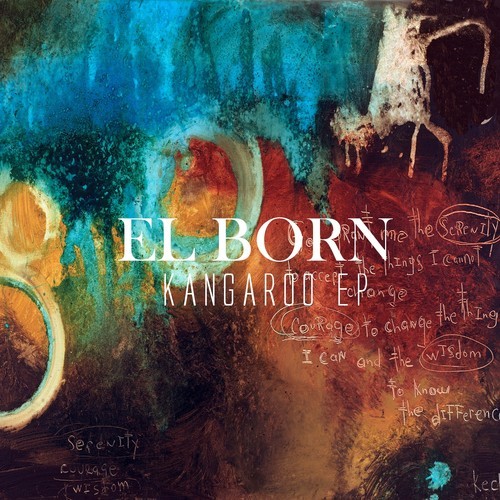 El Born seem to be a bit of a rock fairytale – named after the bohemian district in Barcelona, Si Connelly and Hils met through an advert. The former came from different solo projects, the latter had travelled trough Peru, teaching kids how to play guitar. Once she was back in the UK, Hils graduated in music and performed as solo artist. Together, these uncommon musicians created the beautiful  EP Kangaroo.
The debut work is an ensemble of pop songs with rock twists, tense riffs that explode into a cascade of rich sounds and spellbinding voices. 'Kangaroo' is a delicate ballad, refined with a strong guitar. Si Connelly's voice is clean and husky, in the background Hils is ready to exalt and back him up with her deep and raspy tone. They worked perfectly together in the third track of the EP '1982', you almost don't know when one finishes and the other is starting.
'Catch the Sun ' is a slightly darker ballad – Connelly's voice drops a notch, before raising again high-pitched. Definitely the most hypnotic of the bunch, with its repetitions and spiralling sound.
The band got the attention and support of producers Chris Potter and Dom Morley, who, moved by how broke Si was, decided to produce the EP for free.
El Born's '1982' received attention from the Coldplay fanbase when a fan-made video ended up online, gaining the band 40,000 hits and nation-wide attention when Chris Martin and co. posted the video on their website.  '1982' was viewed by 200,000 people and was ranked 19 in the iTunes chart.
This EP is perfect for those rainy days you can't make sense of; Londoners you know what I'm talking about.
Monica Guerrasio