PYLO – The Woman EP
aaamusic | On 16, Mar 2014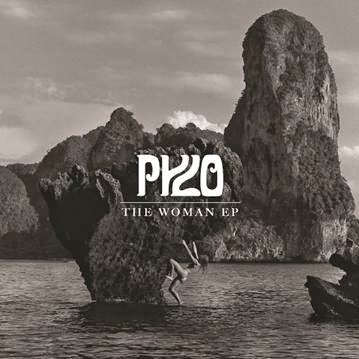 An EP is not only about the music; there's some planning that needs to be done, and it sounds like Pylo put thought into it. Their new upcoming work The Woman EP is a superb work. The members of the band are from Bath and they draw inspiration from the great British rock tradition, intelligently blended with contemporary elements. But it's not only about rock, and if you bear with me, I'll show you more.
Their opening is energetic and convincing, 'Young' – also the lead single – is an explosion of sounds;  Matt Aldous plays with his beautiful and sensual voice making the track interesting and unpredictable. 'Climbing Through the Sun' is different enough not to bore you but is coherent alongside the first track. If 'Young' has a constant edge, here the rock vein creeps into the song gradually, and sneaks up on you by the end. Not my favourite at the beginning, but had to reconsider my position after the rock and sexy guitar riff that closes it. Breathtaking.
And then we get to the second part of this work. 'Woman' opens with a harmonica and a gentle electronic guitar; bluesy more than rock, this song gives Matt the chance to make his voice shine. The atmosphere is intimate and sensual, like a woman slowly swinging in an empty room on the notes of this song. But then the song explodes in all its rock and punches you in the stomach. The final stop that ends our journey is 'Simple Souls'; an appropriate closure with a smart swing of intimate piano bits, and fast guitar riffs. Just to keep things interesting.
The band will be performing in London end of March, Mid-April, and if I were you I wouldn't miss the chance to hear them live.
Monica Guerrasio