Submotion Orchestra – Live @ The Forum
aaamusic | On 19, Nov 2014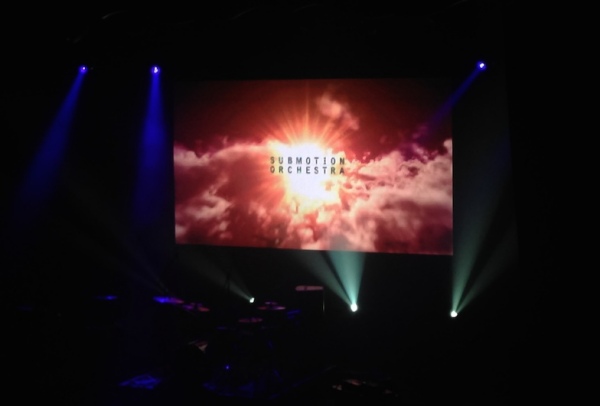 Friday 14th November, London
Submotion Orchestra, one of AAA's favourite bands of the last couple of years, are ready for their closeup…
The seven-piece electronic jazz outfit have been steadily honing their craft since their 2009 inception, releasing two warmly received albums and various EPs, and building up a solid fanbase through consistent touring, including most of Europe's decent music festivals. However, this winter feels different. First of all, their new album – Alium – which is the first via Ninja Tune imprint Counter Records, is being propelled by a hell of a lot more buzz than their past releases. Second of all, this pre-release show at The Forum is surely their biggest headline gig to date.
It's not at all surprising, given that their trademark dubstep-infused jazz sound suddenly feels extremely current; electronic jazz, and experimental jazz in general, is finally having a real moment of widespread popularity, thanks to all the great artists coming out of the UK. Plus, live electronic-fusion acts are all the rage at the moment, with Bonobo and the chart-bothering Clean Bandit soaring to new heights this year.
Tonight, The Forum is rammed and the audience is humming in anticipation. When Submotion Orchestra finally step out, the reception is genuinely tremendous. The band sound electric tonight, backed by the fullest sound I've heard from the notoriously tricky Forum PA in years (it obviously helps that producer Ruskin, the band's seventh member, mans the sound desk).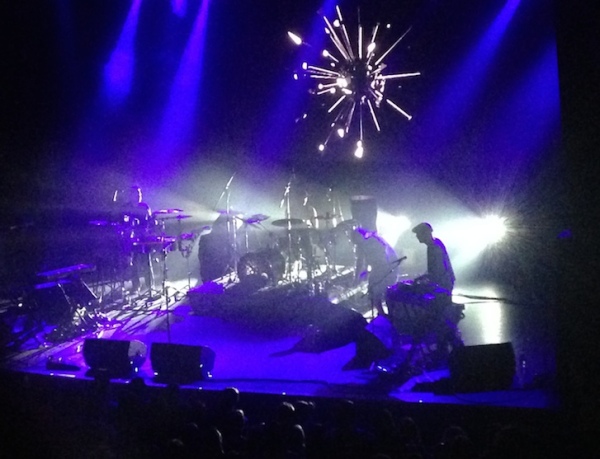 The trumpet lines are perfectly crisp, while the drums and, in particular, the percussion are robust without dominating. As ever, the suave Taz Modi (of Matthew Halsall fame) is a joy to watch on keys, flitting between intricate jazz lines and euphoric synth chords. When the five musicians, completed by bassist Chris Hargreaves, rock out during the gloriously gritty instrumental numbers, such as 'Awakening' and 'Pop and Lock', the audience violently wobbles as if they were at a Digital Mystikz night.
However, the focal point of any Submotion Orchestra show is their singer Ruby Wood, who looks particularly glamorous tonight. Her oldschool soul vocals are sublime and are what sets Submotion apart; while other live, vocal-led electronic acts rely on a succession of guest singers, Wood's voice and ear for an elevated melody gives Submotion their consistency. She dominates early highlight 'Blindspot', as well as newbies 'Time Will Wait', 'City Lights' and 'Trust/Lust', the last of which attracts huge cheers from the crowd. The purity and range of Wood's vocals are best demonstrated on ballad 'All Yours' from their 2011 debut Finest Hour, which features a sultry jazz bar vibe.
The dance-floor ecstasy of their clubbiest track 'It's Not Me It's You', from second album Fragments, is perhaps the biggest indication of their potential for serious crossover success – with the right kind of promotion, there is no reason sounds like this could not reach the same heights as Clean Bandit. Unlike Clean Bandit, however, Submotion will always have their strong, credible foundations in both the alternative electronic music circles and contemporary jazz circles (this gig is actually part of the wider EFG London Jazz Festival activates). Whereas the live aspect for most electronic artists is secondary to their productions, the recorded output of Submotion Orchestra, though always impressive, is secondary to their immersive live experience.
Check out our interview with Submotion Orchestra here…
Clive Paris Rozario