THE LOST CAVALRY – Stars Are Ripe
aaamusic | On 06, Sep 2013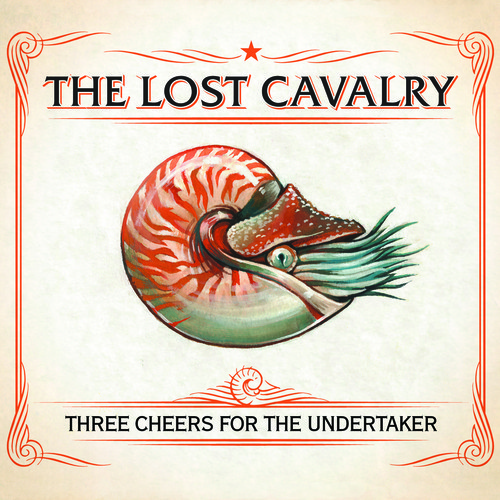 Music affects individuals differently. When I push play on 'Stars Are Ripe', I'm instantly transported to steering down a country road in the late sun, blasting the song out of my speakers, leaving the city behind as I belt out my frustrations.
Mark West and The Lost Cavalry have the ability to take a listener on a journey through their songs, seemingly whatever the topic. This is extraordinary as I don't feel it is to be interpreted as a single journey, but whatever the individual listener needs at the time.
The single opens with the opening bars of beautiful electronic tinkling, sounding as though you are listening to it through a closed door. Then, when the full six-person band joins in, it seems as though the door opens and the listener is invited into the band's world.
'Stars Are Ripe'  is the first single of The Lost Cavalry's debut album, Three Cheers for the Undertaker, due to be released on 16th September, with a launch show taking place at St Pancras Old Church in London on 18th September.
The band are no strangers to praise. Q Magazine, For Folk's Sake and the like have cheered The Lost Cavalry's previous EPs, for what is described as their intricate story telling and swirling melodies.
However, I do not recommend watching the accompanying music video if you are recovering from a particularly heavy night, or don't want to feel as if you are. The distorted point of view angle of the video and the gruesome ending, a complete contrast to the melody, left me feeling slightly ill and deciding that this is definitely a song for my music library and not my Youtube playlist.
Rachael Pilkington