Tenors Unlimited – Live @ The Elgiva Theatre
aaamusic | On 30, Sep 2013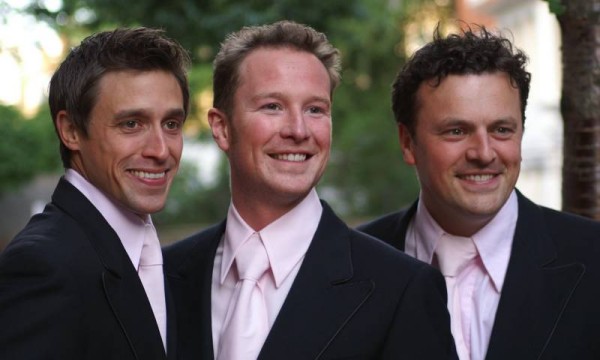 Saturday 28th September, Chesham
Tenors Unlimited, the 'Rat Pack of Opera', have firmly established themselves as a major classical crossover trio over the past decade. Scott Ciscon, Paul Martin and Jem Sharples have performed worldwide alongside artists like Sting, Beyonce and Lionel Ritchie. Lord Richard Attenborough calls them 'a unique and wonderfully entertaining act.'
In this intimate setting they took much loved classics, including popular non-operatic songs, and made them fresh and lively. Gradually moving amongst the audience, they sang songs like 'Can't Take My Eyes Off You' and mischievously serenaded using considerable personal charm.
Two original songs that they wrote themselves seemed to have a marvellous timeless quality: 'Viva La Vita', the title track of their latest album and 'Fall in Love'. The moving 'Nella Fantasia', from the film The Mission and composed by Ennio Morricone, was sung very elegantly and a feeling of peace, freedom of humanity was quite clear, even to those unable to translate the beautiful Italian lyrics.
Their version of Puccini's haunting 'Nessun Dorma', performed by many classical and crossover artists, showed exactly how good their vocals were. Sadly, it was finally 'Time to Say Goodbye' to this pleasant evening with its fine voices, joyful, eclectic music and strong sense of fun and humour.
Anthony Weightman
Click here to read our in-depth interview with Jem of Tenors Unlimited…