MORRISSEY & MARSHALL – And So It Began
aaamusic | On 26, Mar 2014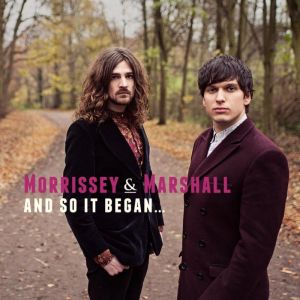 Critically acclaimed  Dublin singer songwriters Darren Morrissey and Greg Marshall, now London based, are known as Morrissey & Marshall. They create mellow folk, blues, rock and indie and are inspired by The Beatles, Fleet Foxes, Arctic Monkeys, The Everly Brothers and Simon and Garfunkel.
Their debut album And So It Began, released on 31st March 2014 on Independent Records, is clearly reminiscent of sixties and seventies artists, but also more contemporary ones.
Title track 'And So It Began' is fast and energetic with a catchy beat whilst the up tempo I've Got A Plan' is very melodic. The soft beat of 'Old Tree' is very different from the bluesy folk Americana of 'High and Low''. 'We Are One' is again soulful and uplifting and there are relaxing vocal harmonies to 'Mantra' .
Morrissey and Marshall are praised for inspiration, raw creativity and experimentation. Their country ballads are variously described as warm, magical, beautiful and expressive and their riffs have been called remarkable and powerful. Some fans have gone further in saying they find a glorious and refreshing quality about their music.
Anthony Weightman