Bestival 2016 – Live Review
aaamusic | On 21, Sep 2016

In comparison to previous years Bestival's line up has been a lot stronger. With this in mind the impact of this was hard to ignore. Tickets had undersold, the crowds were noticeably smaller taking into account the 4-day boutique festival has been housing up to 79,000 strong audience since their capacity was increased in 2013. There were complications with the camping, the site itself had been condensed and the extravagant and lavish decorations significantly stripped down – it's fair to say that it was missing some of its finesse. I was doubtful about whether it could offer me the same, if not better, magical summer ending it had consistently provided me with in the past. Nevertheless, once the music was underway, all my reservations and negativity were swiftly brushed under the carpet.
Glass Animals own the Thursday night with their sleek musings of minimal R&B guitar hooks and infectious beats. Opening with lead single "Life Itself" from new album How to Be a Human, the rumbling bass is commanding and exhilarating, whilst "Youth" is evidence that the group are assertive in their stride, oozing sex appeal. But the reminders of their brilliance glimmers when they play the tracks that earned them their fan base such as "Hazey", "Black Mambo" and "Gooey". They're enticing, offering up lucid yet tranquil outros, layered over understated tempos and an abundance of cool.
Although Major Lazer's headline slot on the main stage production is impressive, the sound quality disappoints, but an appearance from MØ for "Lean On" does lift the atmosphere. However, the Friday is defined by smaller acts such as French singer Petite Meller at the Big Top, an eccentric character who energises the whole tent with her combination of euphoric sweet pop and African rhythms. Whereas Manchester four piece Spring King's tight performance ensues a rampant mosh pit at only 3:20 in the afternoon, as their post-punk-cum-surf-rock channels a raw vibrant vigour with songs "They're Coming After You", "Rectifier" and "V-V-V-Vampire" which feeds off the electric aura of the audience. Skepta requests for his 'energy crew' and it is granted. His track list includes some old material, giving a nod to the past. Yet the real strength and authority of his artistry is cemented by those from the 2016 Mercury Prize- winning Konnichiwa. "Lyrics", "That's Not Me", "Crime Riddim" and "Man", all laced with plenty of bass and honest upfront social commentary on the music industry and police harassment. To add to the occasion the whole Boy Better Know crew are in formation and it's a moment which encapsulates grime's dominance in the mainstream.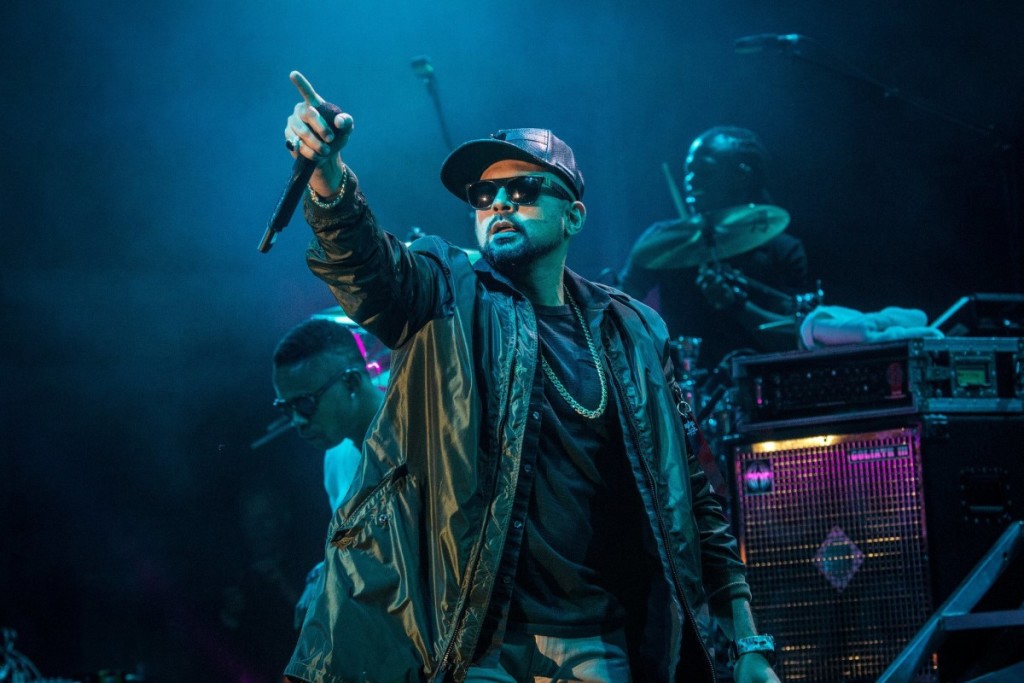 Even the rain doesn't stop people gathering during Craig David's TS5 show. It's an indulgent one at that as he performs throwbacks "Rewind" and "Fill Me In", intersecting his duty as a singer, DJ and MC. Providing the Saturday afternoon with hefty a serving of grunge Wolf Alice give no fucks with gritty riffs and edgy grandeur in the form of "You're A Germ" and "Fluffy", but also highlight their softer side with the romantic "Blush". What the whole day has been building up to is The Cure. The last time they played Bestival in 2011, it had officially taken Rob da Bank roughly a decade to get them to the Isle. But luckily it didn't take them too long to return once again. Robert Smith and co. are on full form, not a chord sounds out of place and vocally nothing has changed. Their dedication to play crowd favourites is obvious, as their iconic songs about love, lust and desire from a catalogue of over 10 studio albums captivates everyone in attendance with "In Between Days", "Lullaby", "Friday I'm In Love", "Pictures of You", "Hot Hot Hot" and "Just Like Heaven", just to name a few, during their 3 hour set.
Easing in the final day with electro swing courtesy of Caravan Palace it feels extremely fitting for the Sunday. Theatrical, with masses of personality and dance moves, their performance is fun and interactive. The Purple Rave featuring Heidi, Rob da Bank and Tayo DJ set pays homage to the great Prince, blasting out all his hits which confirmed there was truth to the rumours circulating around about the fact he had been booked to play Bestival's notorious legends slot. It's Heartbreaking indeed. Kano is riveting, joined on the main stage by his live band consisting of brass instruments. The progression of his craft speaks for itself thus adding a new dimension to his set, but he reminds us that he will always be that guy who grew up on the streets of London on "3 Wheels Up". Joint headliner Sean Paul transports me back to my adolescent house parties, as his popular songs "Get Busy", "Like Glue" and so many others have people winding and putting their best foot forward. He attracts one of the largest audiences I've seen over the weekend and I even bear witness to tears of joy being shed by select individuals. Like all good things must come to an end The Human League closes out the festivities as the last live act with plenty of '80s synths and vibrating bass, as "Don't You Want Me" soundtracks the finale of fireworks – it's almost too perfect to describe.
Bestival was different this year and even an apology was posted the following day afterwards by Rob da Bank acknowledging the major cuts this year. Nonetheless, it still triumphed above all the setbacks and delivered another unforgettable weekend of eclectic music, drag queen action and mischief for me to add to the memory bank.
Lois Browne