MATTHEW HALSALL & THE GONDWANA ORCHESTRA – When the World Was One
aaamusic | On 02, Jun 2014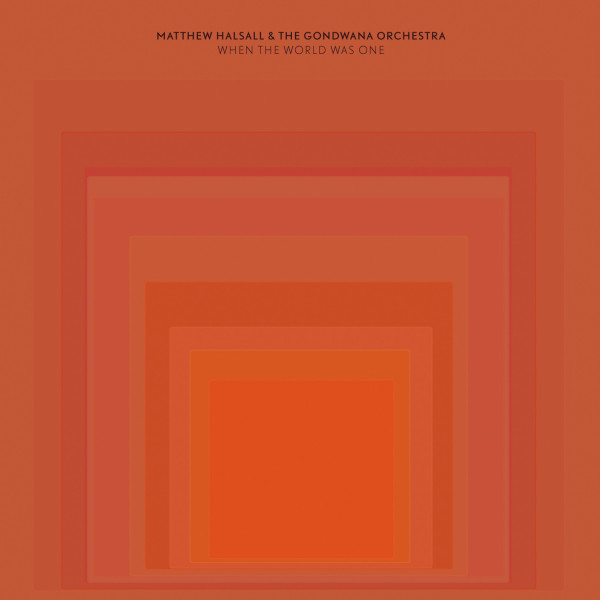 Here is another treasure from Gondwana Records, confirming Matthew Halsall's talent. After his success with On The Go, winner of best jazz LP at Gilles Peterson's Worldwide Awards 2011, When the World Was One is his latest album, released 16th June. Recorded at Halsall's favourite studio, 80 Hertz in Manchester, it is engineered by Brendan Williams and George Atkins; here, Halsall's Gondwana Orchestra features the exotic flavours of harp, koto and bansuri flute, which take us on a far-Eastern, world-music journey.
The Orchestra is composed of Nat Birchall on the saxophone, Gavin Barras on the bass, Rachael Gladwin on the harp and Taz Modi (of Submotion Orchestra) on piano. The Orchestra also features drummer Luke Flowers from Cinematic Orchestra, Japanese koto player Keiko Kitamura and flautist Lisa Mallett. Here, the koto and flute both bring the spiritual and Eastern shades dear to Halsall.
The album starts dynamically with the title track, 'When the World Was One' – a classic jazz tune. Birchall's singular laser-like sound is instantly recognisable. Right from within that track, the piano enters into a whirlwind solo, contrasting with that of Halsall at the trumpet, beginning smoothly but assertively. 'Patterns' has a similar fast-paced vibe, with an interestingly wavy theme made up from the many appoggiaturas by the saxophone and an impassioned piano solo.
The second track, 'A Far Away Place', sets up a much more different tone, the opening harp asserting a dreamy and somehow almost Celtic feel to a more Alice Coltrane/Yusef Lateef background music. This strange mix actually works very well, accentuated by the flute's use of Eastern scales. The fifth, 'Kiyomizu-Dera', inspired by Halsall's travels in Japan and, in particular, his visit to the Buddhist temple of the same name, follows a similar dreamy and contemplative mode – with beautiful vibratos from the flute.
The third track 'Falling Water' starts with the bass on an uneven and hypnotic rhythm. Birchall manages a clear but warm sound, mixing spiritual jazz with the contemporary influences of Nostalgia 77 and Cinematic Orchestra. The rhythm alternates between restless bursts and sudden respites. Halsall, as always, takes his time during his trumpet solo, knowing when he is needed or not.
The sixth, 'Sagano Bamboo Forest', is a track named after another place that left a deep imprint on Halsall. A feeling of growing urgency can be felt, with the saxophone playing mainly in high-pitched tones. The melody here is both mysterious and attractive; and as usual Halsall does not rush into his solo, letting it flow naturally.
The album finally closes with the 'Tribute to Alice Coltrane', thus ending on a clever mix of a classic jazz bass lines and the work of Mallet on bansuri flute and harpist Gladwin. A calming final tribute, perfect to conclude this album – a spiritual and musical journey through Halsall's mindset.
Marguerite Gallorini
Check out our live review of Matthew Halsall performing at the Gondwana Mini Fest at the start of this year…