A CHAT WITH: NOAH BALL (SOUNDWAVE)
aaamusic | On 21, Jul 2017

Soundwave is the true gem of the Croatian festival circuit, offering a more chilled-out vibe in a beautifully intimate setting. It all kicks off next week, featuring a typically eclectic array of artists – from GoGo Penguin and Roni Size, to Laura Mvula and soul legend Roy Ayers. Ahead of the festival, we spoke with festival organiser Noah Ball…
You have a few Croatian festivals to your name…How does Soundwave differ from Dimensions and Outlook?
Noah Ball: Soundwave is the nicest crowd of any of the festivals I've been to. It's got no pretence, it's not trying to be the coolest event in a London scenester kind of way, it doesn't take itself too seriously like many house and techno parties do. It's got funk, soul, hiphop and world music at its core and it's intimate, it's good people who can enjoy the music, sunshine, food, beer and wine. It's very much a holiday by day and then it gradually turns into a full festival each evening and into the night. The pace is really laid back and that is reflected by the crowd who are very much like-minded and attracted to the music and the stunning and idyllic location.
With a mix of world, jazz, soul, hip hop and electronica, the programming at Soundwave seems to allow for a more laid-back festival vibe than some of the more dance-orientated lineups of other Croatian festivals, including your own – would you agree?
Noah Ball: Definitely, that's one of the things I like most about it. Many of the dance festivals in Croatia are pretty full on rinse out from start to finish, everything pumping from the word go. We love it to get to that point at some stage of the night but a 4-4 throb from every DJ can be dull. 
Soundwave is a particularly intimate festival, thanks to the incredible Garden Tisno venue. Are there any obvious advantages and disadvantages to having a smaller capacity?
Noah Ball: The only disadvantage is that the smaller the number of attendees, the less budget you have to spend on the artists performing. In a perfect world we would have Erykah Badu, D'Angelo, Flying Lotus, Q-Tip as headliners… Aside from that, being an intimate festival is far better than a large one in my opinion. It's a really enriching experience for everyone – everyone ends up being friends, certainly if not at the start of the festival they are by the end!
Here at AAA, we're massive supporters of Soundcrash, who are also involved in the festival. Can you tell us a little about how the whole Soundwave concept came about?
Noah Ball: I had been promoting a very similar set of concerts and club shows in the north of England to what Rob was promoting in London – Flylo, Bonobo, The Cinematic Orchestra, Roots Manuva etc. So when the opportunity arose to bring a new event to the old The Garden site in Petrcane, I immediately thought that Rob would be the perfect partner, as between us we covered most of the UK promo wise. And now it's our 9th year in Croatia with Soundwave, which is pretty incredible for us really! The scene has changed a lot across the Adriatic region and the growth has been crazy, and we hope we have always been consistent with what we do here.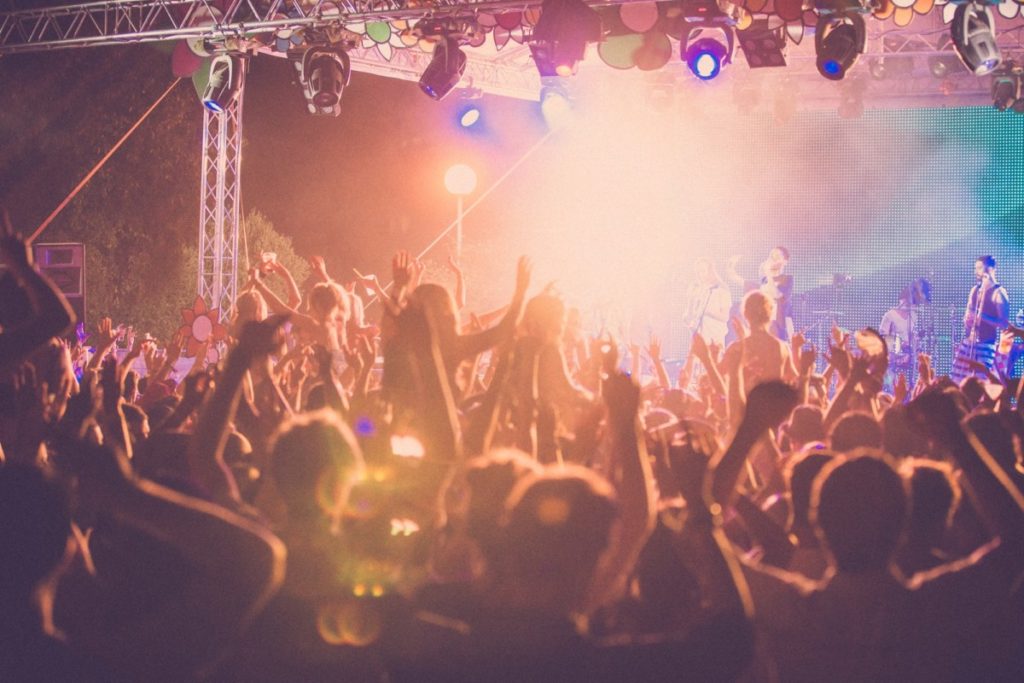 How did you end up running music festivals? Have you always worked in the music industry?
Noah Ball: I swapped university courses from Fine Art to Event Management because I spent all my time at uni first time around putting on concerts and promoting rather than spending time in the studio painting there wasn't any other career really possible for me
For a couple of years now, there has been a lot of talk about the "over-saturation" of music festivals. Although there have been a lot of high-profile closures, many existing festivals appear to still be going strong, plus interesting new festivals are emerging all the time (e.g. the UK's El Dorado). What are your thoughts on the state of the music festival industry today?
Noah Ball: As the lead singer from Creme Brulee in League of Gentlemen said: "It's a shit business"!
I love a good boat party. You've got plenty of interesting ones at Soundwave this year. If I had to choose one boat party, what would be your tip?
Noah Ball: I love a boat party too! They are an integral part of the Croatian festival scene, and there's nothing better than a few hours sailing across the Adriatic with amazing music. We have got loads of great ones to choose from across the festival – Horse Meat Disco playing a set on the last boat of the festival, the friends and family boat that all the staff and crew get on alongside some of the attendees is going to be a riot – that's definitely the boat to be on.
Who are you most looking forward to seeing at this year's festival?
Noah Ball: Laura Mvula doing a stripped back set is going to be really special, and we are incredibly proud to have her at the festival. Also Gogo Penguin, Gilles Peterson and Children Of Zeus will be great, and also they show the wide range of artists and sounds we are bringing to Tisno this summer.
Lastly, what's your all-time Soundwave highlight?
Noah Ball: Wow – we have been lucky to have so many amazing moments and experiences with Soundwave. For me,The Cinematic Orchestra performing on our second year as the sun set over the old site in Petrcane. Can't top that one.
Click here for Soundwave tickets and info…
Clive Paris Rozario